The reinstatement of Christ Church Cathedral is being delivered by the charitable company Christ Church Cathedral Reinstatement Limited (CCRL). It has two equal shareholders – Church Property Trustees (CPT) and Christ Church Cathedral Reinstatement Trust (CCRT).
Working together, they create a solid foundation for reinstatement.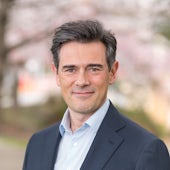 Justin Murray
Chair, CCRL
Justin Murray has a strong background in business, board governance and finance. He is currently the Executive Chair of investment banking firm Murray & Co, which he founded in 2004 after returning to New Zealand from an investment banking career in London with Rothschild, Bankers Trust and Bear Stearns, where he was a Managing Director.
He is Chair of Enable Fibre Broadband and was previously a Director of Christchurch International Airport and Deputy-Chair of the Christchurch Earthquake Appeal Trust Advisory Board.
CCRL Directors
Lindsay Crossen, Penny Hoogerwerf, Anthony Leighs, Helen Trappitt
Rt Revd Bishop Peter Carrell
Chair, CPT
The Right Reverend Dr Peter Carrell is the ninth Bishop of Christchurch. Before being ordained bishop in February 2019, he was Director of Theology House and Director of Education for the Diocese of Christchurch; Archdeacon for Pegasus and East Christchurch (2018); Archdeacon for South Canterbury (2014–2018); and Archdeacon for Mid Canterbury (2015–2018). Ordained deacon 1986, priest 1987, and serving his curacy in the Parish of Shirley, Christchurch, he has served as a parish priest and as a theological educator in the Dioceses of Nelson (1993–2010) and Christchurch (1987–90, 2010–2018). Peter is a member of the General Synod of the Anglican Church in Aotearoa, New Zealand and Polynesia.
CPT Trustees
Rev'd Carolyn Robertson, Robert Bijl, Simon Courtney, Peter Flannery, Mrs Sammy Mould, Dr Corin Murfitt, Steve Wakefield, Chris Wilson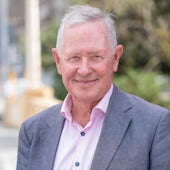 Peter Guthrey
Chair, CCRT
Peter Guthrey has extensive experience in business and tourism and has a longstanding connection to the Christchurch central city through his business interests. He is the Managing Director and sole shareholder of the Christchurch family owned business Guthrey Holdings Ltd. Guthrey Holdings Ltd is the parent company of ANZCRO Pty Ltd which is the largest wholesaler of travel in New Zealand. He has previous governance experience as a Board member of Christ's College, NZIM Canterbury branch, and the Canterbury Employers' Chamber of Commerce. He also previously served as a member of the Board of Trustees of Enterprise New Zealand, Showbiz Christchurch and the Akaroa War Memorial, and the Christchurch Golf Club.
CCRT Trustees
Hon Philip Burdon, Catherine McMillan, Sarah Sinclair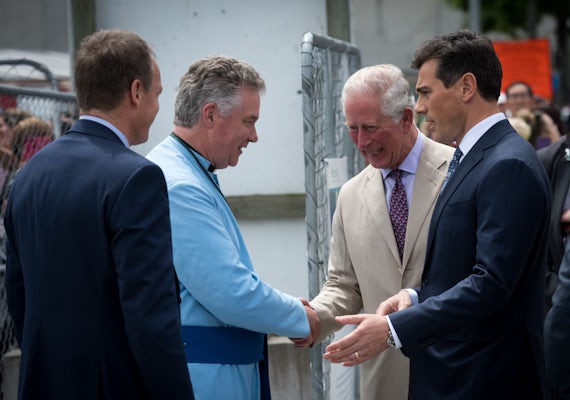 Very Rev'd Lawrence Kimberley, Dean of Christchurch
The Cathedral Chapter - Rev'd Mark Chamberlain, Rev'd Mandy Neil, Rev'd Helen Roud, Rev'd Ben Truman, Rosemary Allison, Anthony Hughes-Johnson, Carole Muir, Malcolm Rickerby.
Click here for more information
Image: Dean Lawrence Kimberley meeting HRH The Prince of Wales